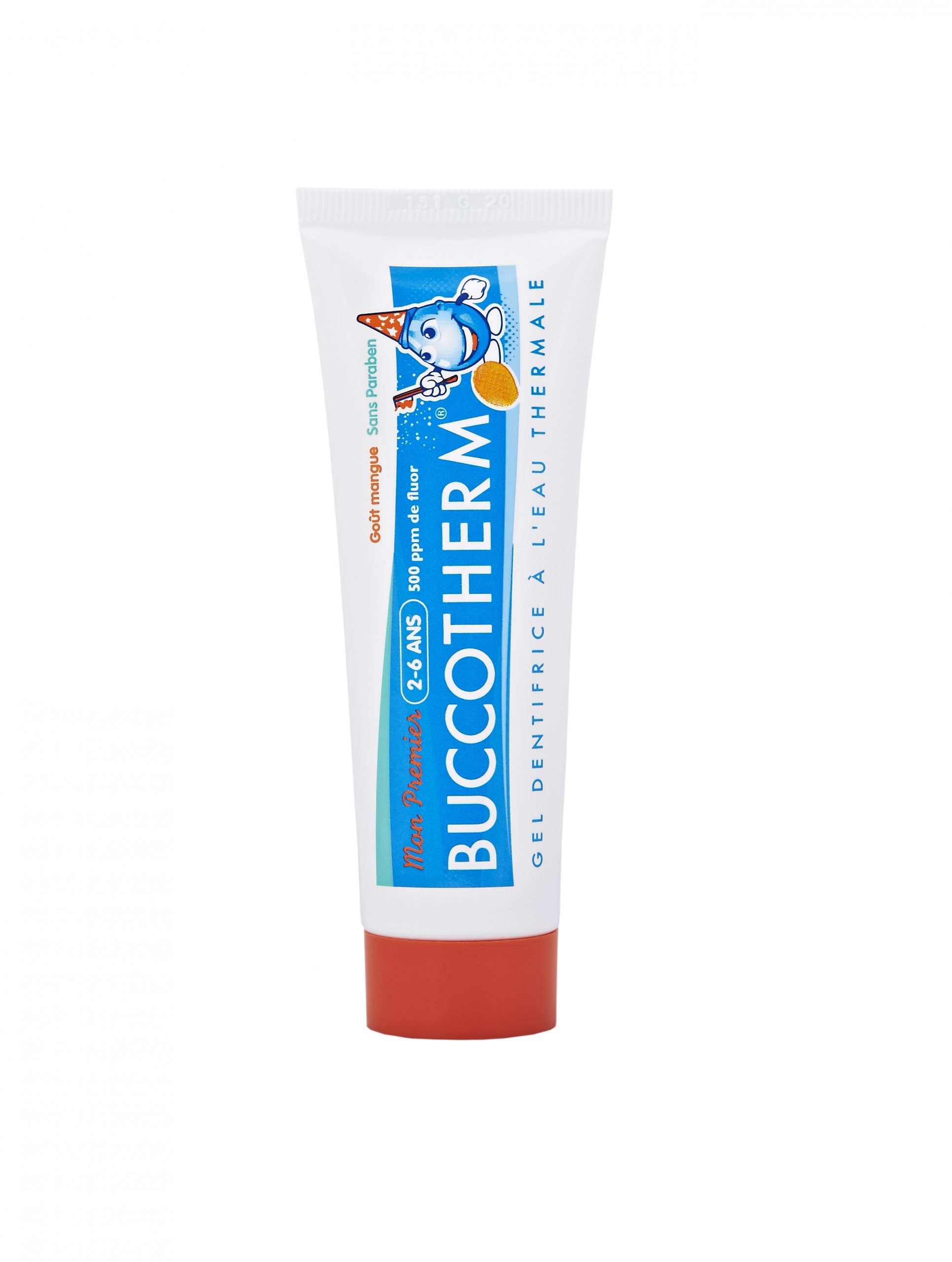 My First BUCCOTHERM® Toothpaste 2-6 years Mango
50 mL, mango flavour
My First BUCCOTHERM® 2-6 years is a soft toothpaste gel. Its fluoride content of 500 ppm is specifically adapted for kids ages 2 to 6 years as recommended by dental health experts. With its tasty mango flavour, it is sure to delight even the youngest ones.
I find a point of sale
Son action
Helps fight dental plaque and prevent tooth decay in temporary milk teeth thanks to its fluoride content
Protects teeth and mucous membranes from acid attacks thanks to the basic pH of Castéra-Verduzan Thermal Spring water
Les bons conseils
For children between 2 and 6 years old as a complete oral care product for everyday use.
Useful for protecting milk teeth from tooth decay and oral acidity.
Composition
Thermal spring water
Fluoride (500ppm)
Glycerin
Paraben-free, alcohol-free, saccharine-free, no synthetic flavours.
Ces produits pourraient également vous intéresser